By Sowmya Iyer

We have come a long way from the time the hit sci-fi franchise
Star Trek
movies first enthralled its viewers with its fantasy world. But seems like the inspirations drawn from the movie in the advancement of technology never dries up. One such gift from Star Trek to humanity was the inspiration for Voice Commands. The by-product of the immense love the tech giants bear for such sci-fi movies led to the
Voice Search
feature as we know today. And right from day one of this technology, there has been an unceasingly steady groundwork and indagation gunning for the advancement of the individuals & ultimately businesses, in essence, to outmatch the needs of the society.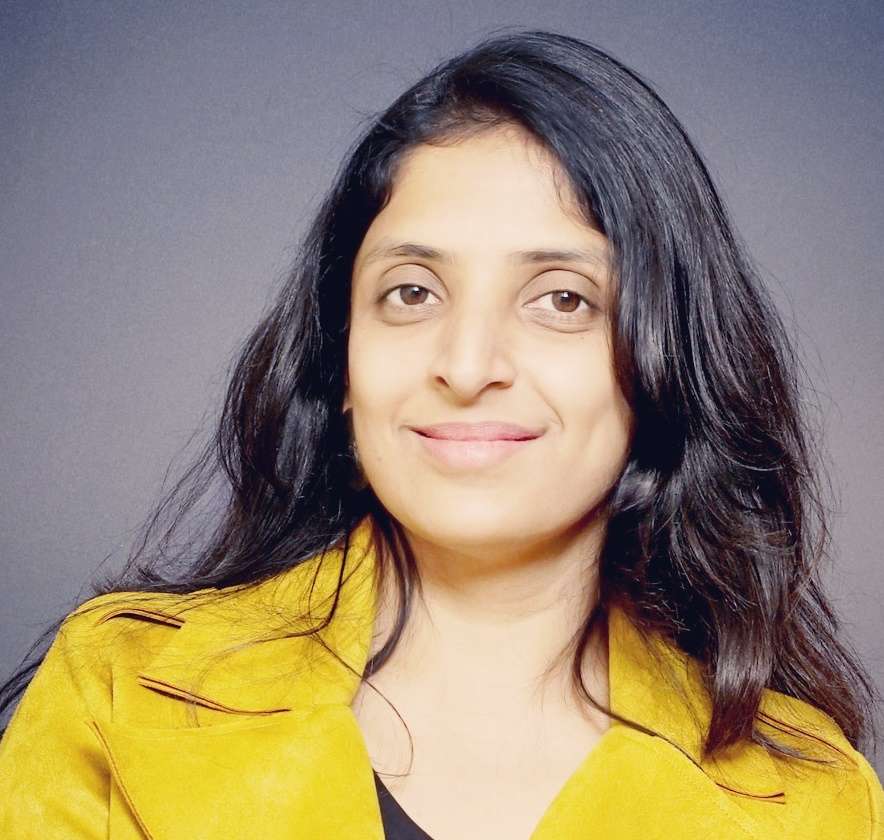 Smitten with the sheer convenience, the ability to use natural language, superior user experience or just some pure fun, the Voice Search technology has seen an upward trend in its adoption. According to a report by Gartner, voice searches are expected to occupy more than 30% of all browsing sessions in 2020.
Why you need to have this as part of your marketing mix?

Sales and adoption of leading AI voice search devices like Google Home, Amazon Echo (Alexa), Google Assistant, iPhone (Siri), Android Phones, and Microsoft Cortana have also increased dramatically. With more restricted, deliberate & careful use of our hands during the pandemic, it is slowly forming to be second nature for this generation. Voice Search is therefore already gravitating in today's news and will undoubtedly continue to stream on the headlines for more coming years.
Also Read: Brand loyalty takes a back seat: Covid-19 pushes homemakers to try out new brands
Essential for a 'Run and Go Mode' consumer

Voice search is proclaimed and publicized to make life easier for the individuals and businesses and is contemplated to be the number one go-to technology for all the queries, stumbling blocks and to acquire cognizance. Regardless of the business niche, Voice Search is expected to widen the thoroughfare of opportunities for the stakeholders and the entrepreneurs who are always on the run and gun mode. The one who aces the contest will get the throne to sit on and rule.
Can the Voice Search crown head your business and make you a monarch then?

The most meticulous answer to this will be YES! But it depends on how you use it to make a forge ahead in your pursuit. Business owners and the marketers spend hours and invest a lot of money to build the truss of SEO so that their business ranks on Google with whatever keywords they have targeted. Keeping that as a specimen, the business's website and the content that is produced on the website needs polish and optimization as per Google's Voice search.
"Choose something the user was going to do anyway – & make it easier for them."

Knowing the user intent behind every search is imperative though. Optimizing keyword without an idea of the user intent serves the purpose of just generating website traffic & not actual conversions. As Marcus Duffy, Head of Design & UX at Apadmi – the UK based app development agency rightly pointed out, "Choose something the user was going to do anyway – & make it easier for them." This will also aid in better servicing your consumers.
The voice search is made on the bedrocks of most of the 'Wh'- questions and FAQs. Believe that the voice search is just another person living in the neighborhood who is a knowledgeable and well-read one. Taking an example here: If you are driving or say walking towards your desired destination, you may intend to ask any pedestrian, "Can you tell me where is the tower?", or "Which is the nearest ATM here?" Voice search works on the same substratum and getting to that sweet spot of the most coveted featured snippet is the goal.
Basic Wh questions which are not so basic!

The most paramount and effortless moves the business should make, in order to be found on Voice Search are; Listing themselves on Google My Business and making the website accessible and mobile user friendly, since most of the prospects use mobiles to perform Voice Searches. To triumph any business, one should be either a first mover or a fast mover for that matter. And by ticking the checkboxes of these parameters, the business completes its first move.
The rudimentary queries observed on Voice searches are based on:
1. Curiosity: Which brand offers the maximum discount on fashion? Which bank offers the best exchange rate?
2. Travel and Expedition: Which airline offers the cheapest flights to Czech? Which is the nearest seafood restaurant near me?
3. Knowledge: How to reverse hair greying? What are the baking tips for cakes without an oven?
4. Purchase: Which laptop is the best for Business and Productivity? Which is the best phone under 15,000?
All of these are the basic 'Wh' – questions and they need to be optimized to generate best results out of Voice Search.
Optimizing the long-tailed keywords can also prove to be a heading force. The trick is to optimize the long keyword searches that are analogous and affiliated with your business. An example here can be, In place of "Best Burger joints", optimize for, "Which is the best burger joint in XYZ area". Long Tail keywords can substantiate to be the underlying executor of your voice search business.
Also Read: The Name Game: Picking a Brand Name that Sounds Right

One needs to scout for the most searched, most clicked and relevant keywords that are directly or indirectly related to your business and then take into account all of those to filter what will make or break your game. The geographical location and the area's demographics also can be taken into consideration for the best results to conquest local listings and nearby businesses, especially for Brick & Mortar businesses.
So the next time you wonder if voice search is relevant for your business, ask yourself, "What am I losing in my business by not appearing in more than 50% of a user's searches?" And that percentage is going to grow.
– The author is founder and chief executive officer of DViO Digital. Views expressed are personal.